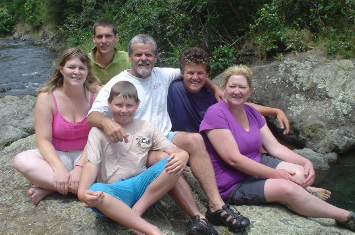 Murray is internationally acclaimed for his fishing expertise of 38 years.
Born and bred in the Murupara district, he knows intimately the many rivers and streams located within minutes of his country home.
Murray specializes in upstream nymph fishing and dry fly, and his expertise is all you will need to ensure fishing far beyond your expectations.
He is a professional fishing instructor where his unique guiding style
enables quick success for even the novice angler.
Murray is New Zealand's pro staff representative for the Scott Fly-Rod company and is a member of the New Zealand Professional Trout Fishing Guide Association and Rotorua Professional Trout Fishing Guides Association