October
Represents the start of a new season.
All rivers and streams that have been closed over the July, August, September period are reopened.
The most productive and the very best time for nymph fishing is during the day,
and super "evening rise" hatches for the dry fly.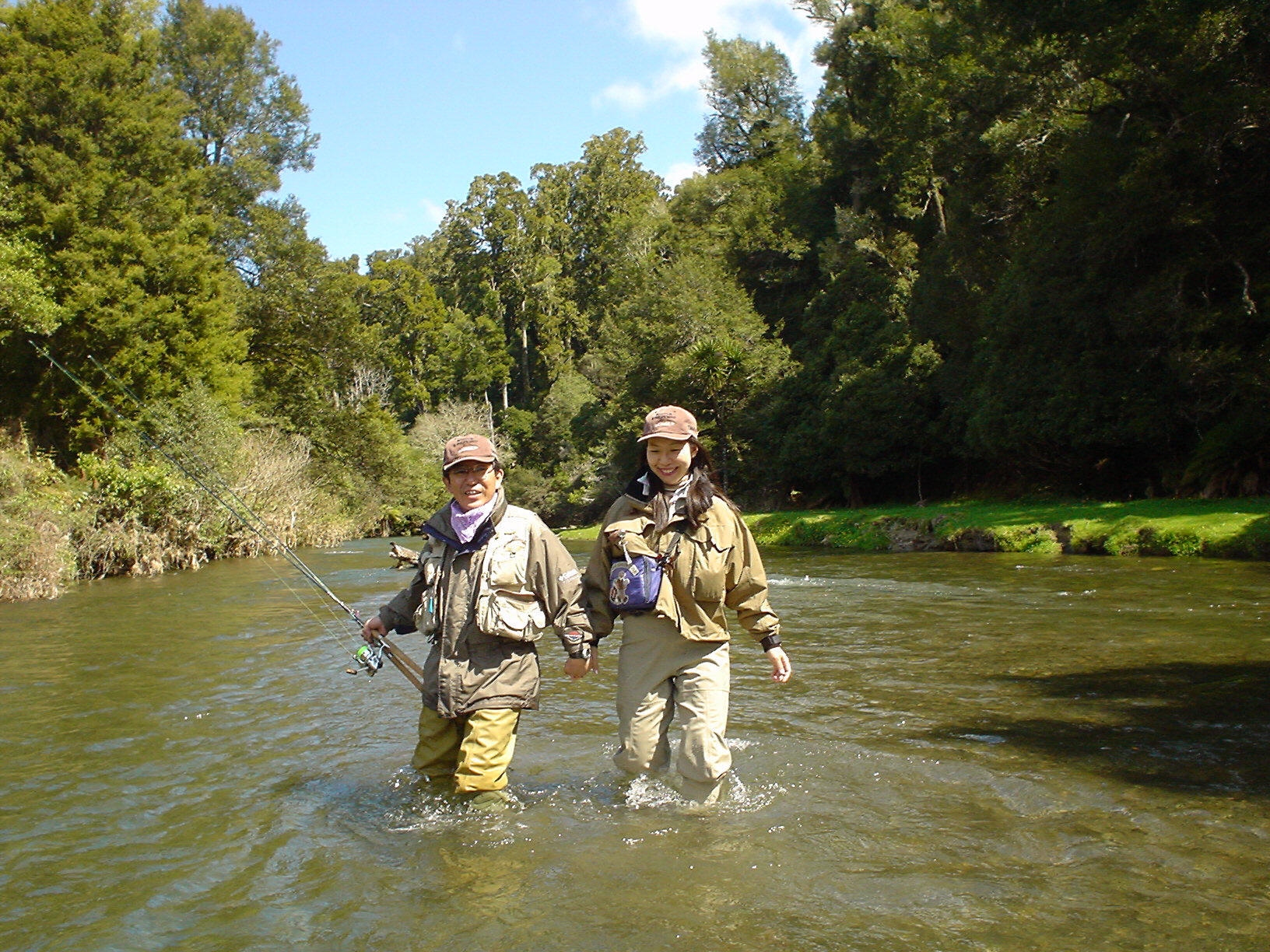 Photo: Shin & Masako Yonemura enjoying a day on the Whakatane River
Perfect Fly's for October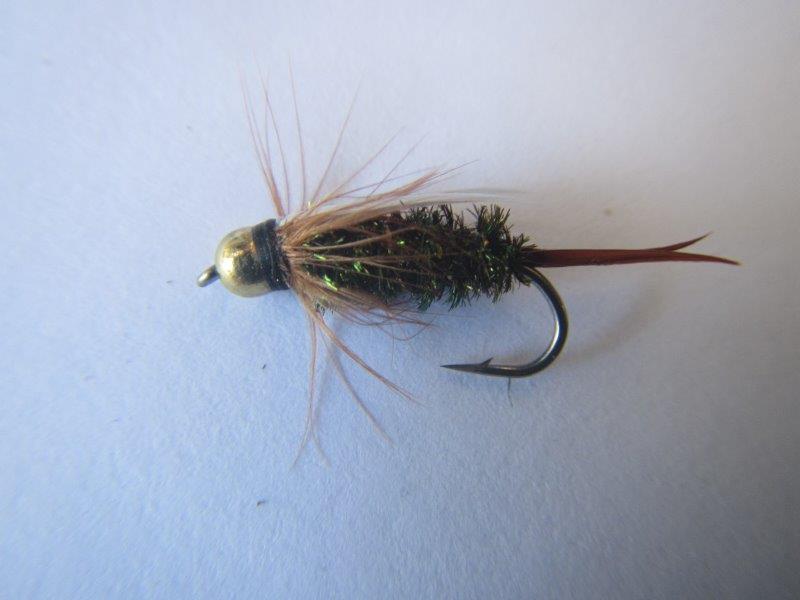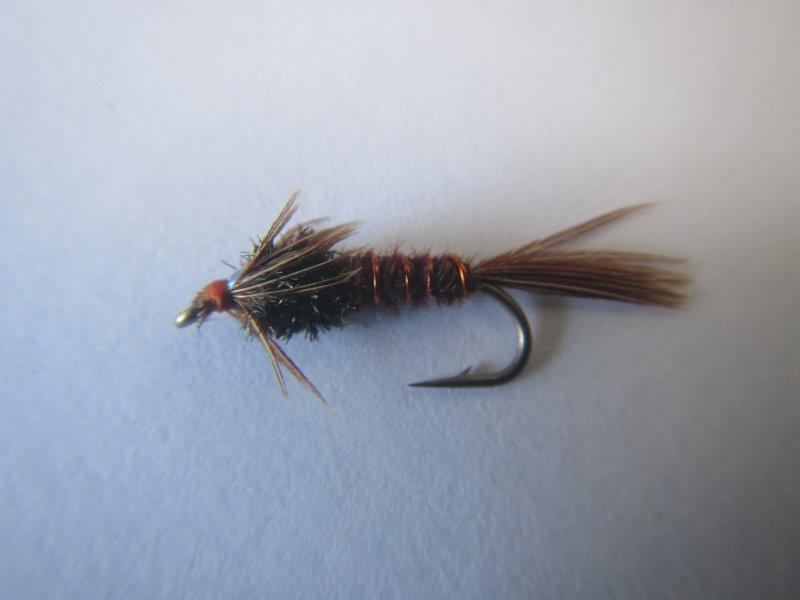 November
Great Nymph Fishing during the day, with some fish
coming up to the dry fly. Great evening rises.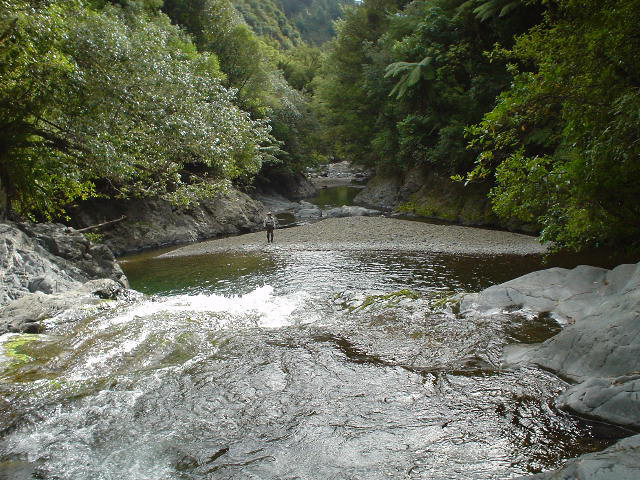 Photo: A touch of Paradise "Above the waterfall"
Perfect Fly's for November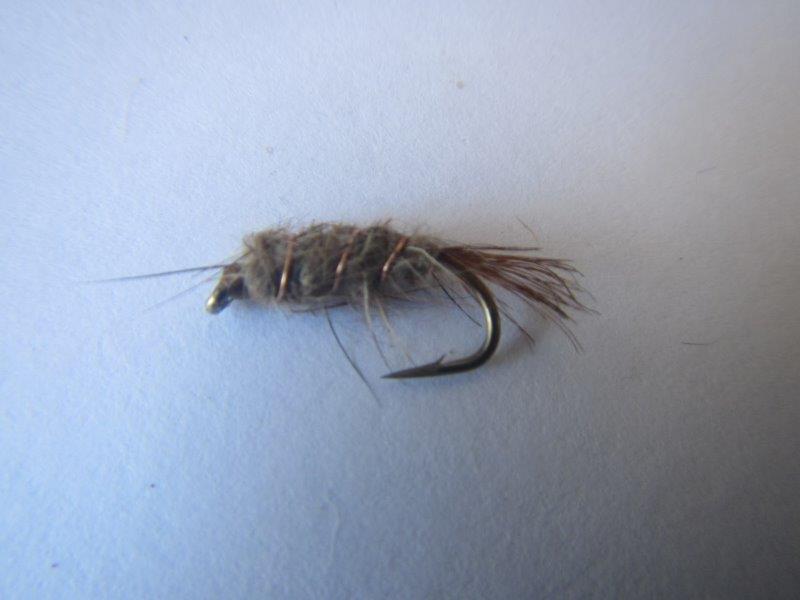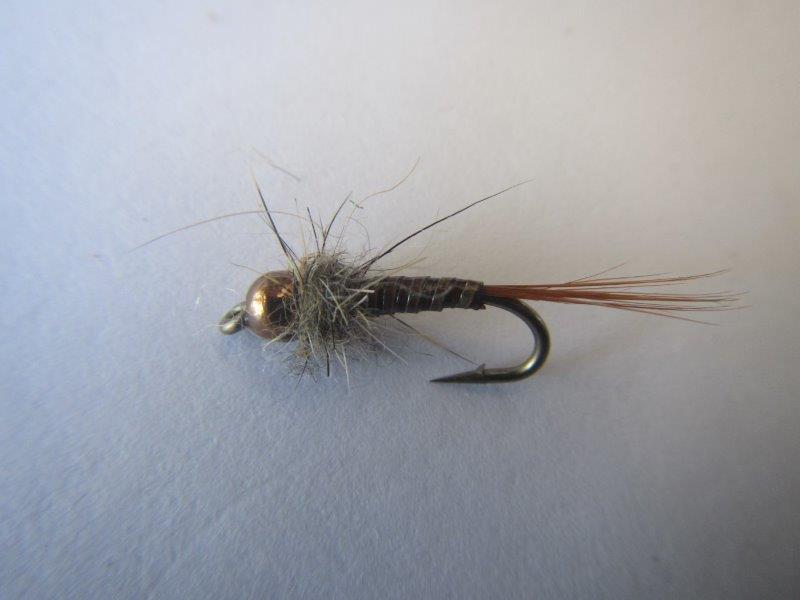 December
Good Opportunities for both Dry Fly and Nymph Fishing
as well as evening rises.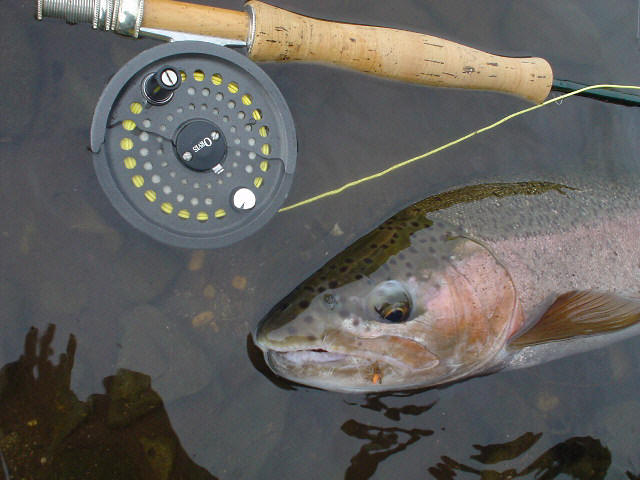 Perfect Fly's for December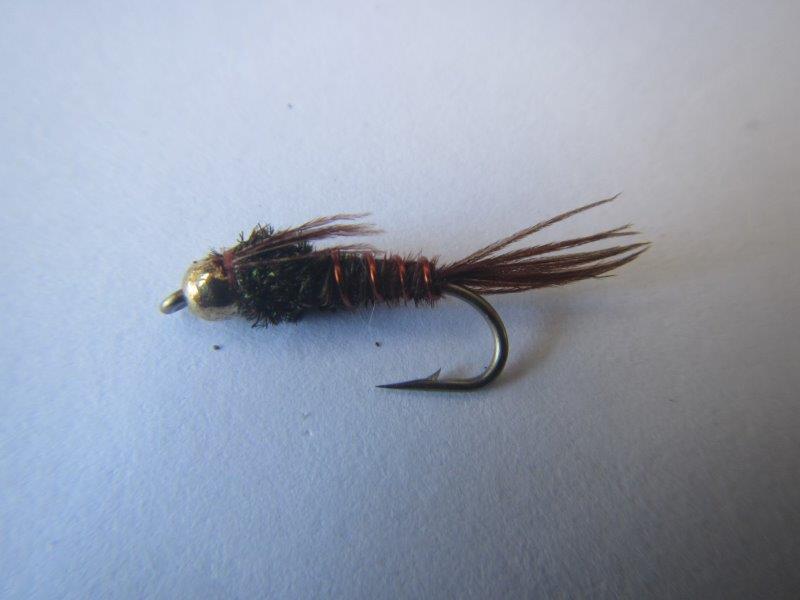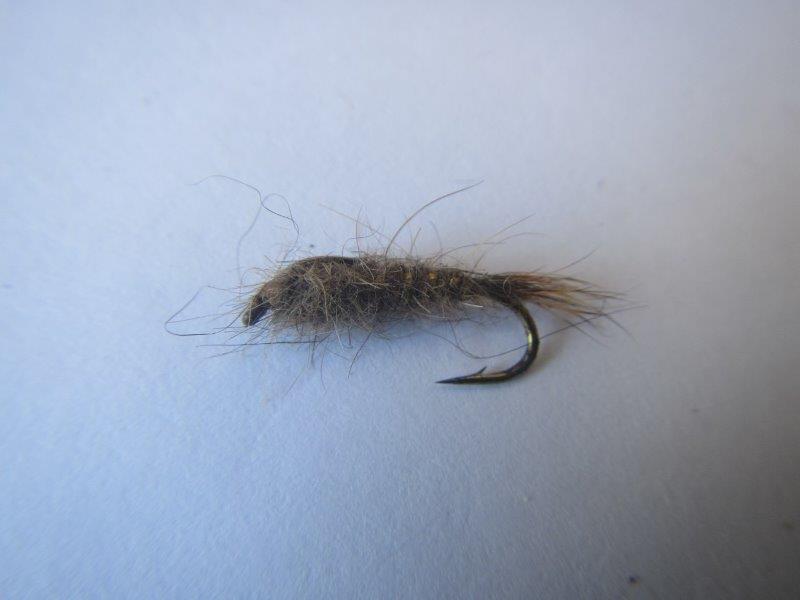 January
Nymph fishing still going well,with fish starting to respond more
on the water's surface, to the Dry Fly.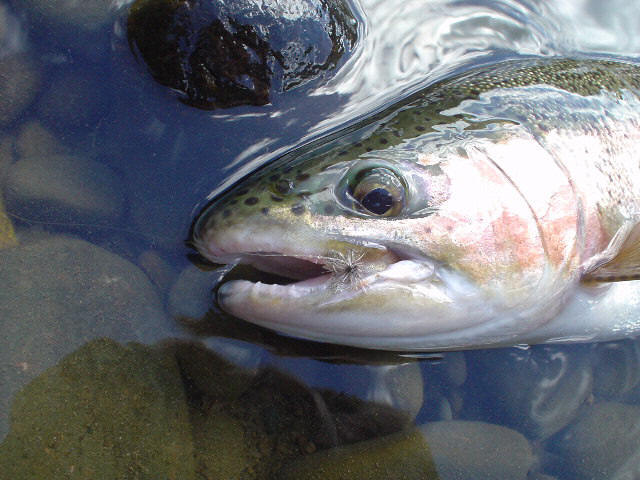 Photo: Nice Rainbow by #18 Adams Irresistible
Perfect Fly's for January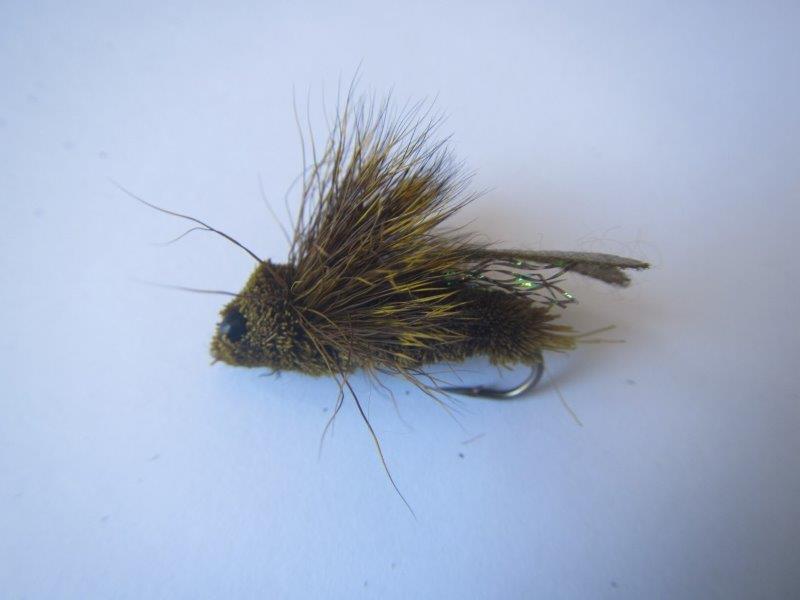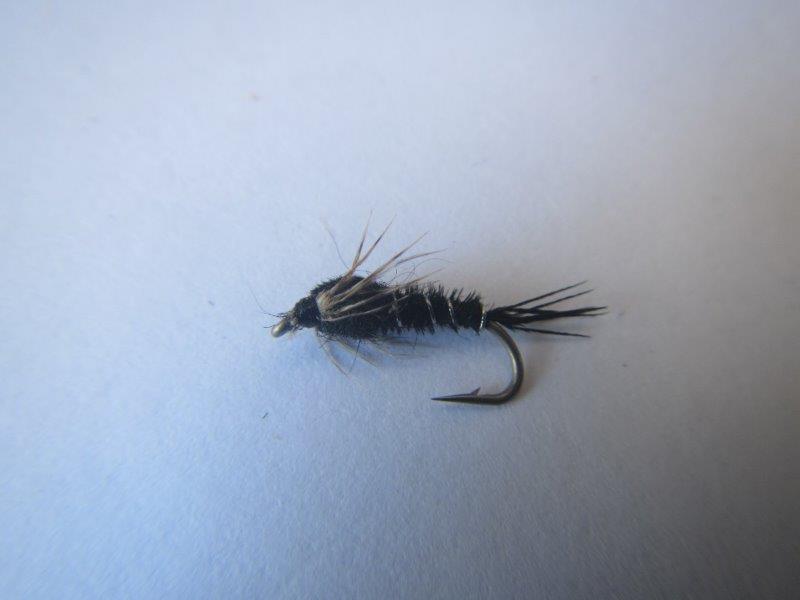 February
Time to put your Nymph box in your back pocket, and get your
favourite Dry Flies out. One of the better months for Dry Fly fishing.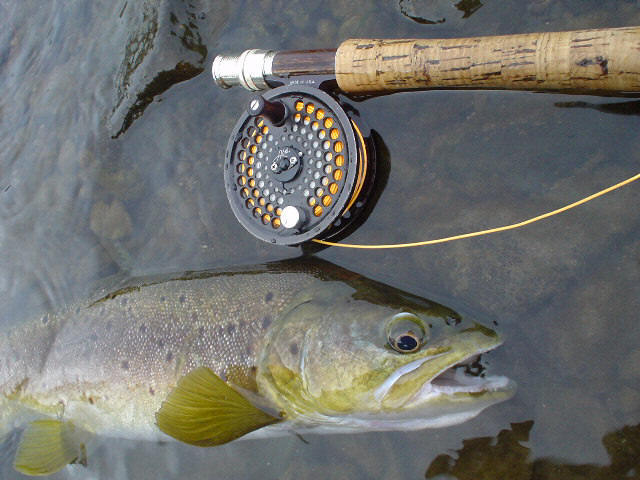 Photo: Success by #18 Adams Parachute
Perfect Fly's for February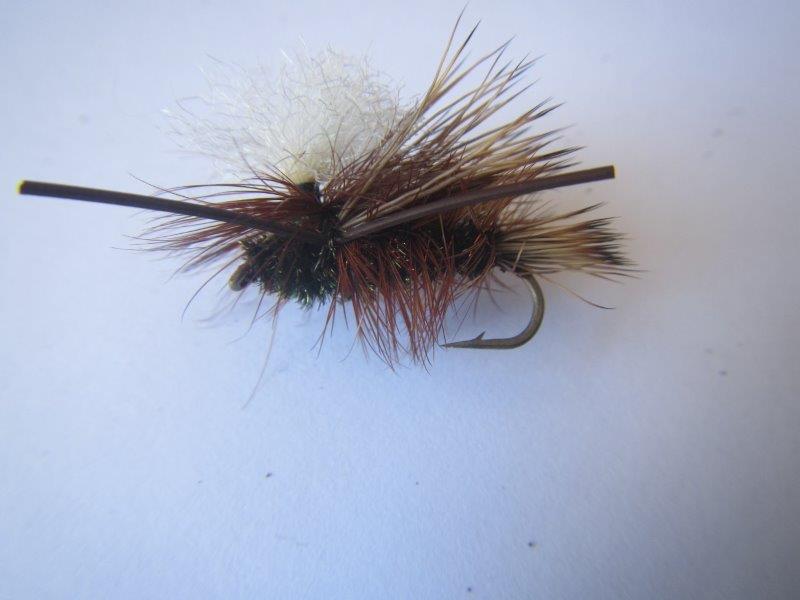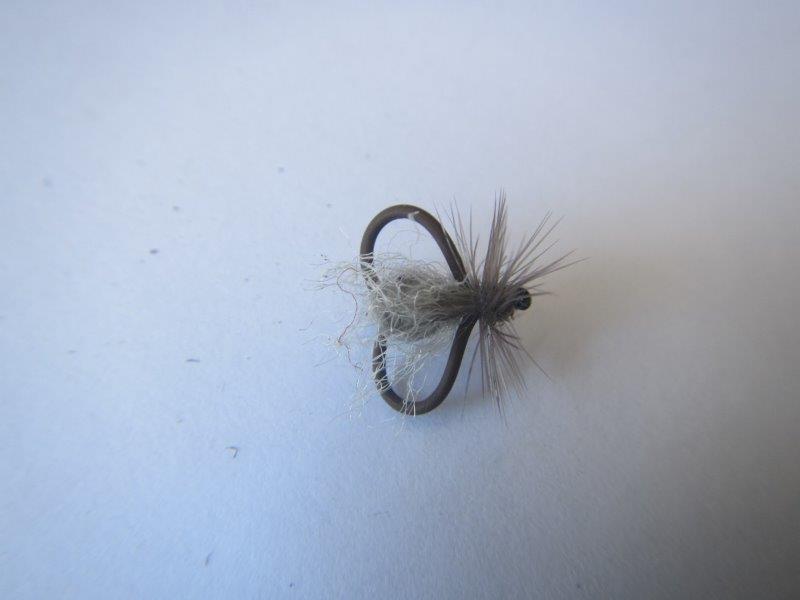 March
Still a great time for the Dry Fly, with Nymph Fishing
coming back into its own towards the end of the month.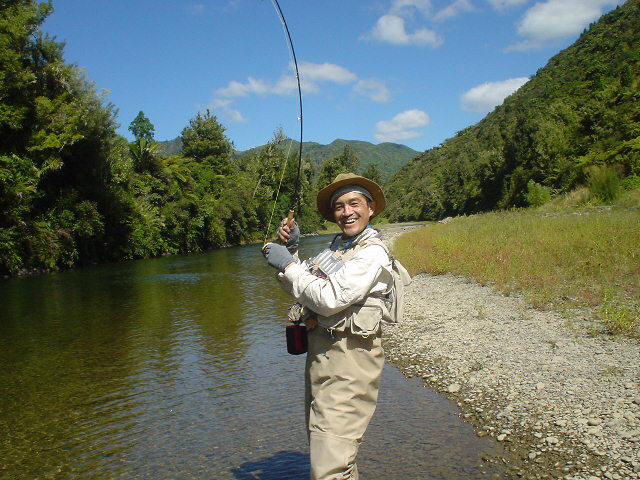 Photo: Masami Ukai with another Hookup on the Waioeka by Lacewing!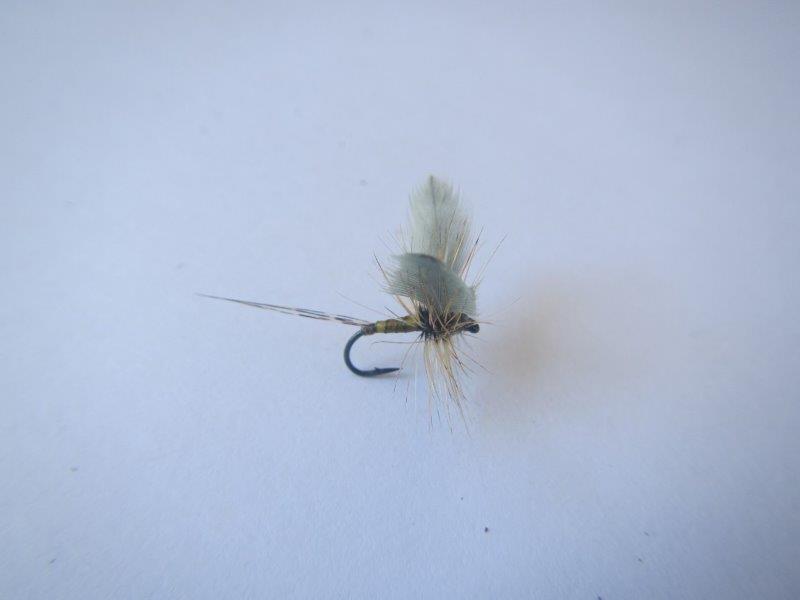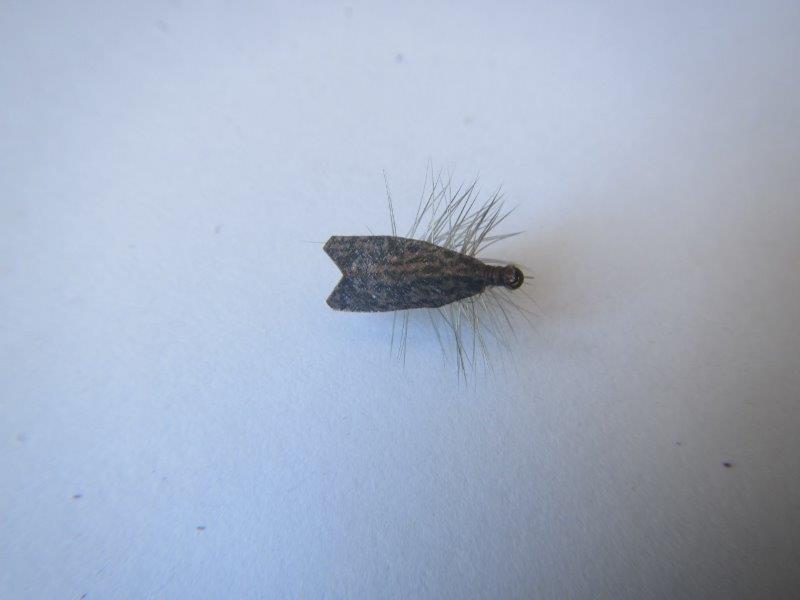 April
Back to Nymph Fishing, though there is still good Dry Fly
opportunities in some areas.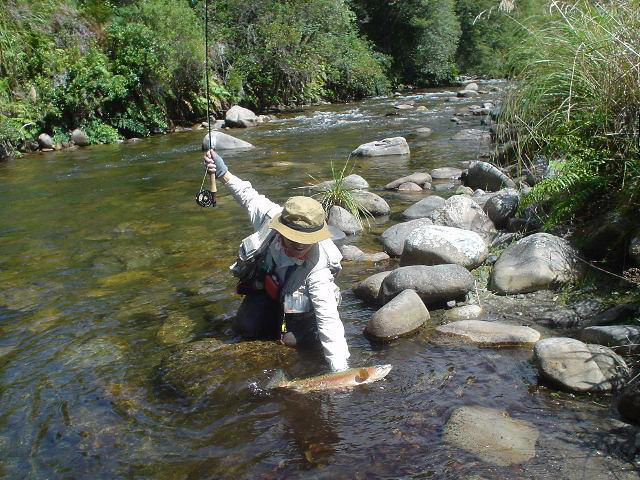 Photo: Fish at hand on the Whirinaki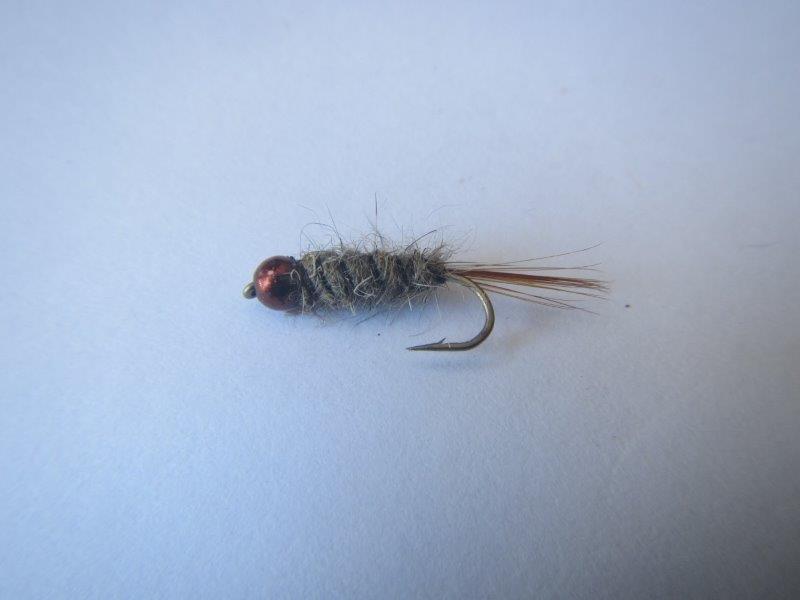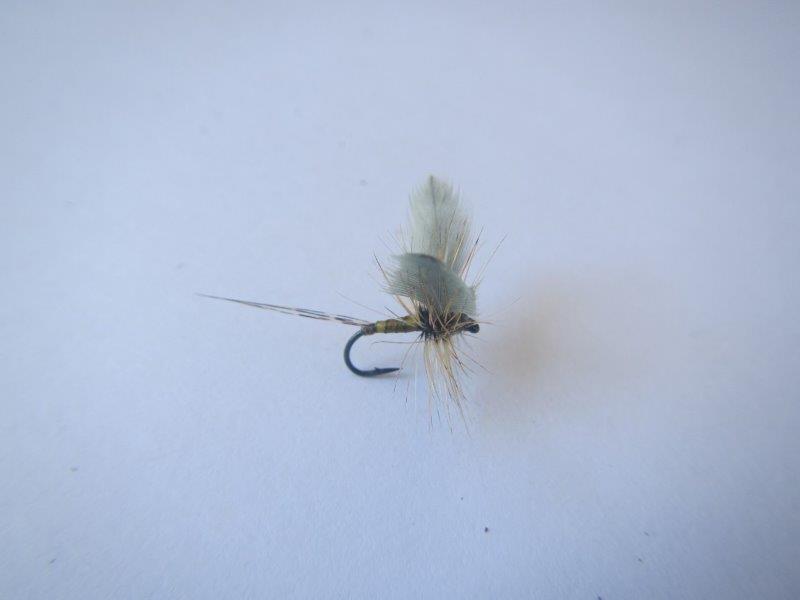 May
Early start of the Spawning Season, Nymph fishing working very well
with some great sight fishing opportunities for both well conditioned
Rainbows and Brownies.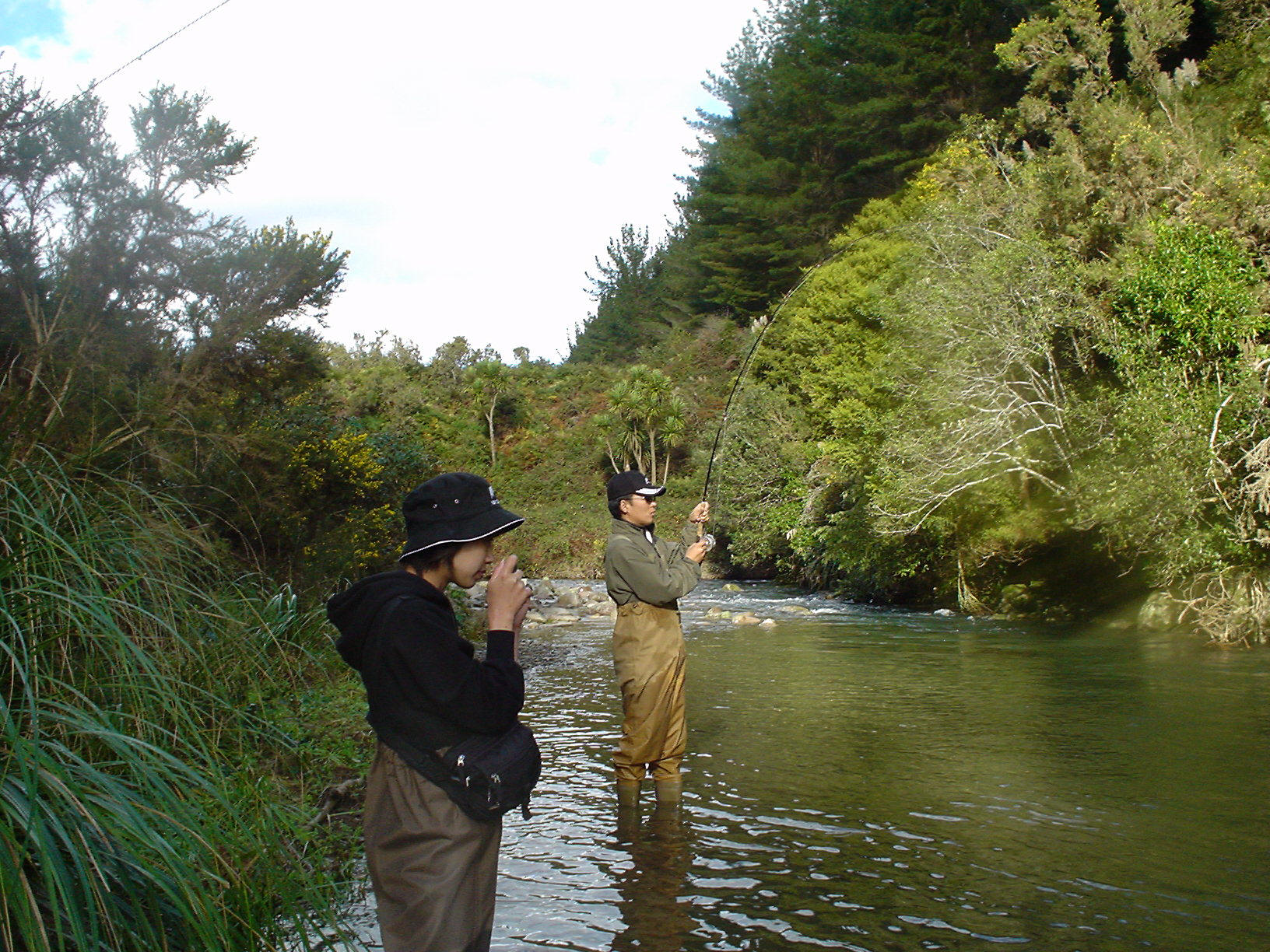 Photo: Risa & Ryo Sato, Fish on Whirinaki River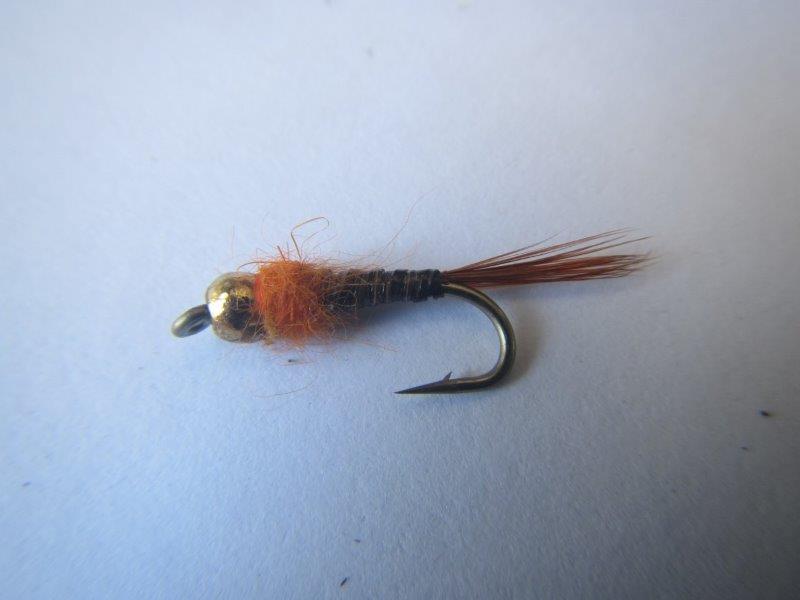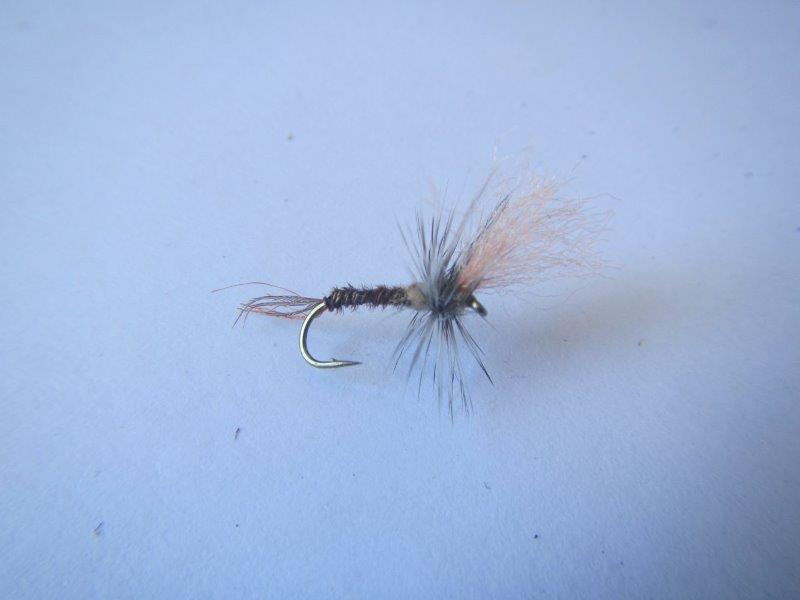 June
A very productive time for fish, Rainbows in particular are in superb condition.
The most popular time to target them by sight fishing in the smaller spawning
tributaries. Fish are in superb condition.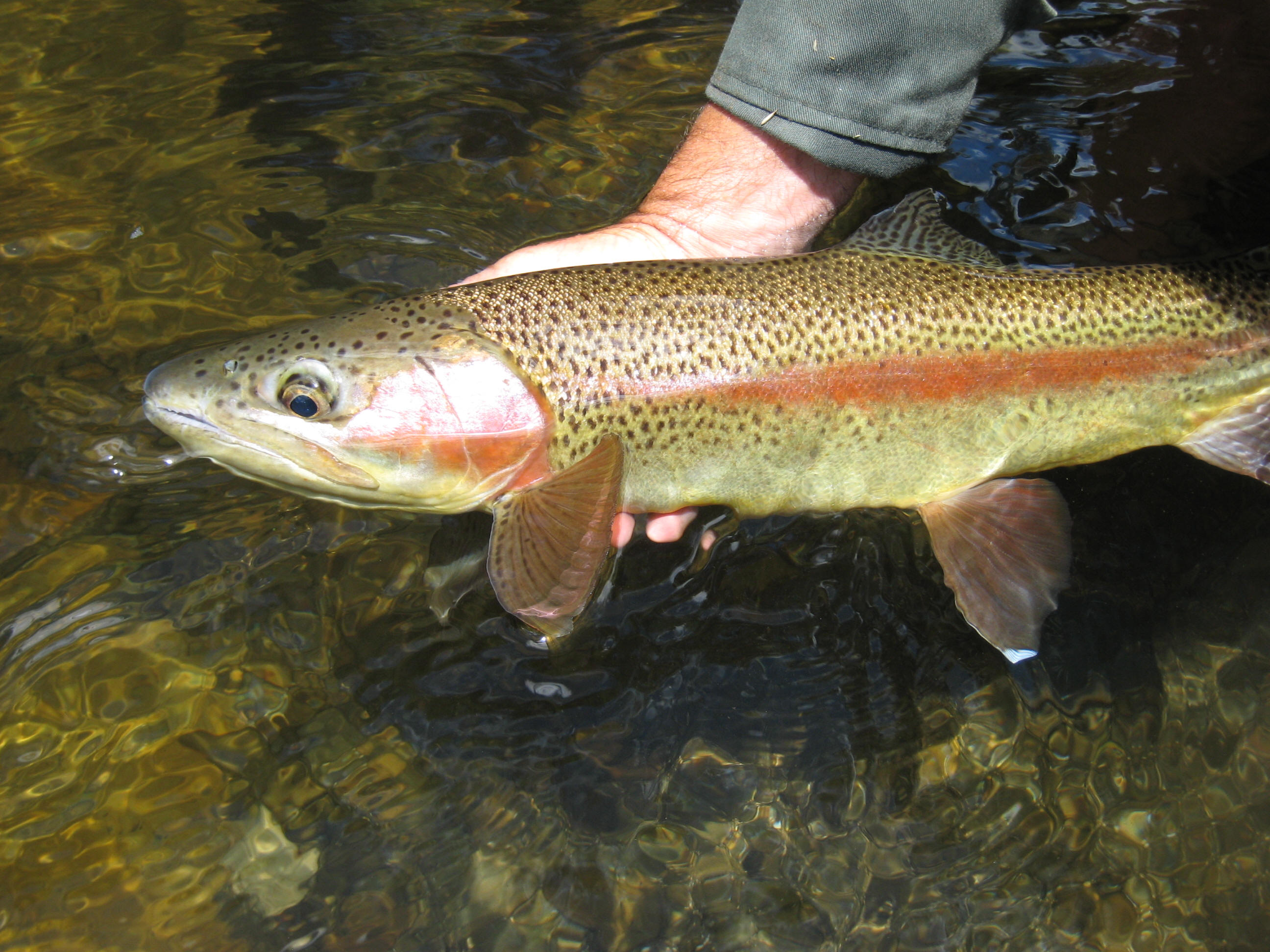 Photo: Good Winter Rainbow ready for release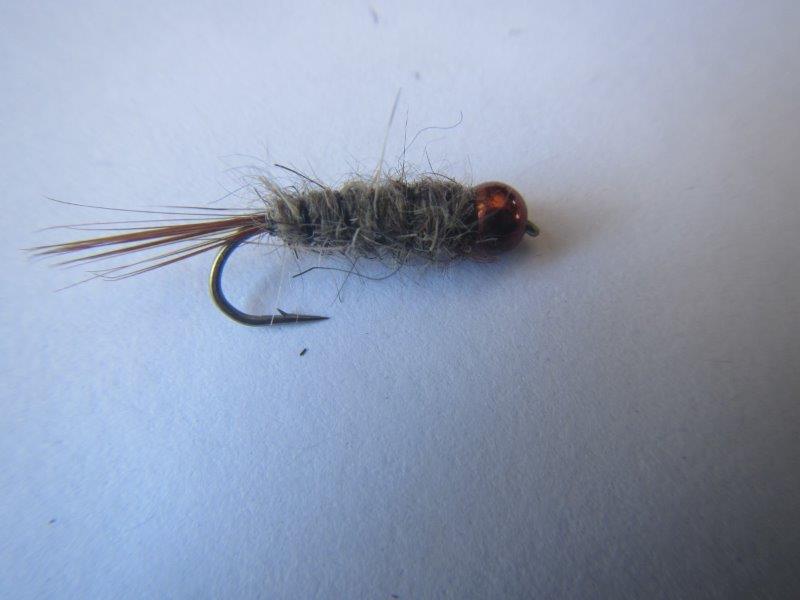 July, August & September
These midwinter months hold great fly fishing opportunities.
Around the Murupara district, the Rangitaiki River, Wheo canal and surrounding
lakes often produce some amazing action. Exciting sight fishing for both Browns and Rainbows in the shallow margins of Lake Aniwhenua.
"A true test for the fly fisherman's anglers skills"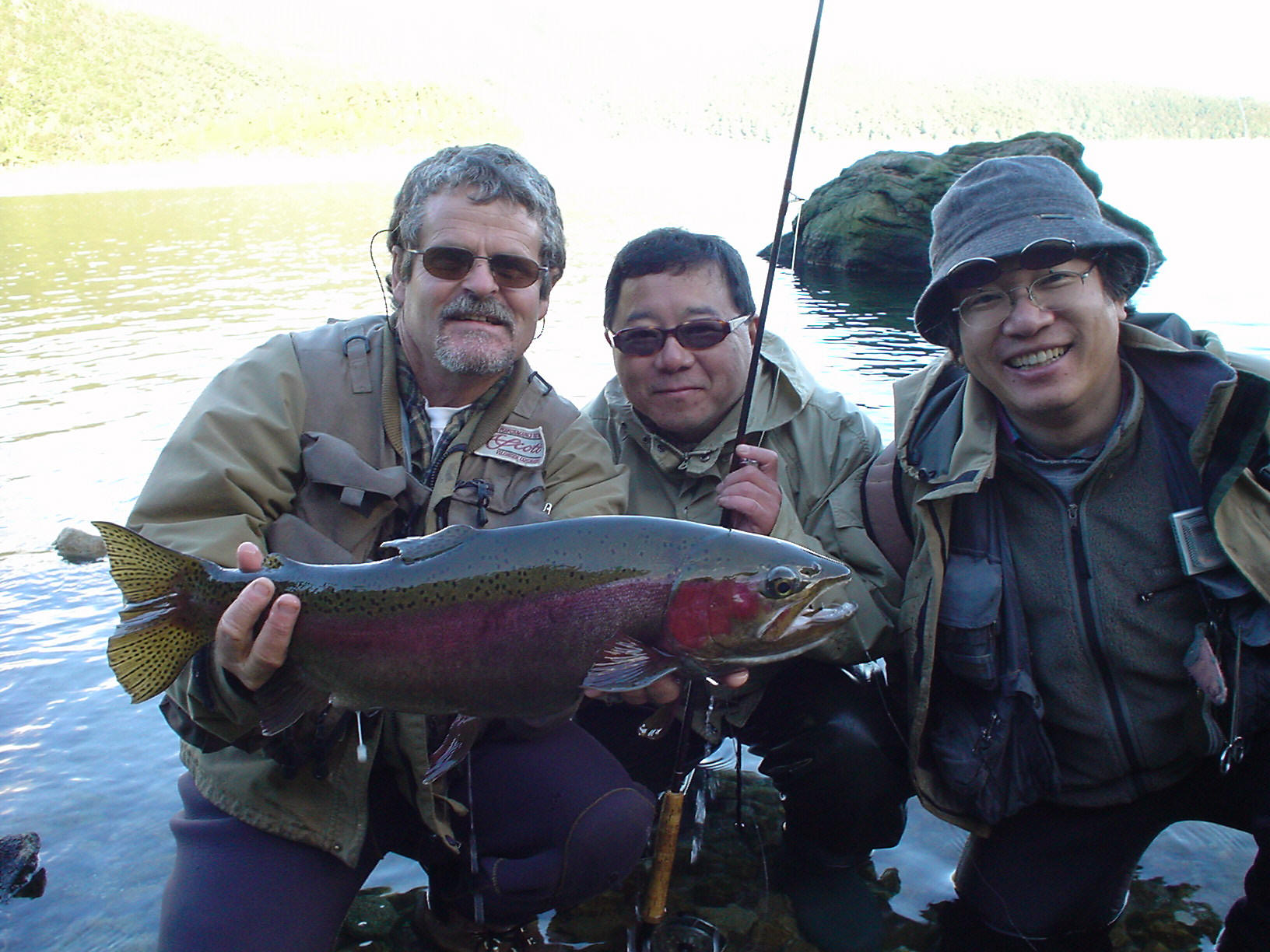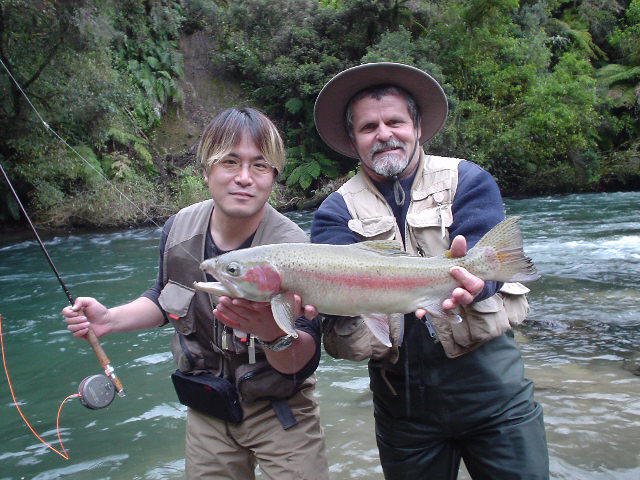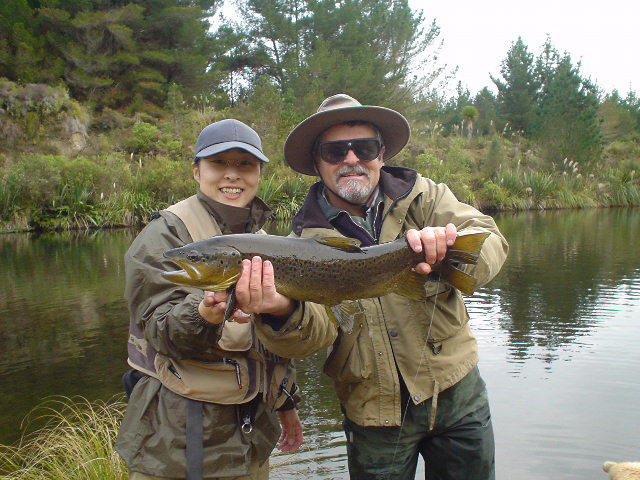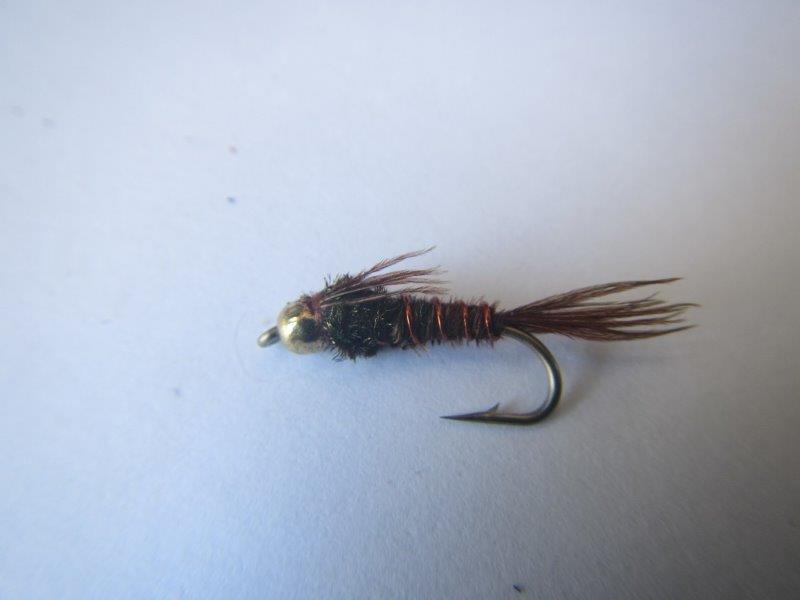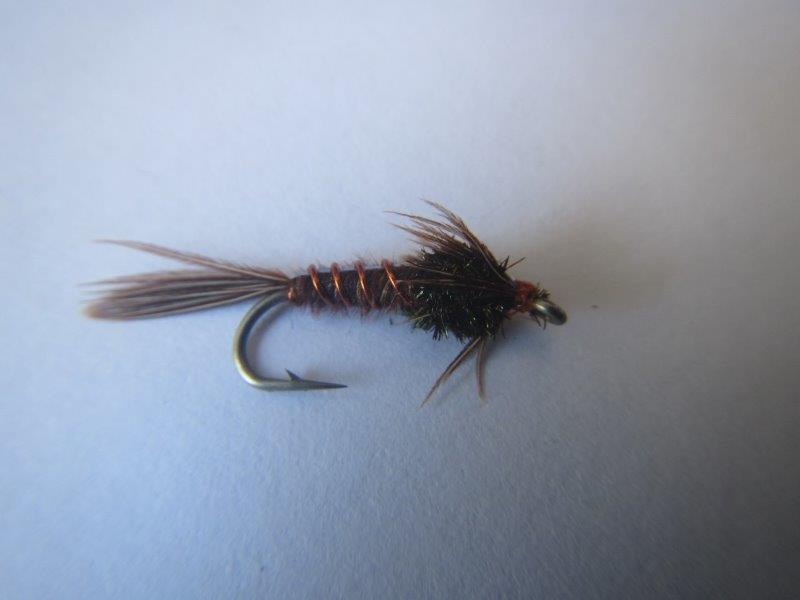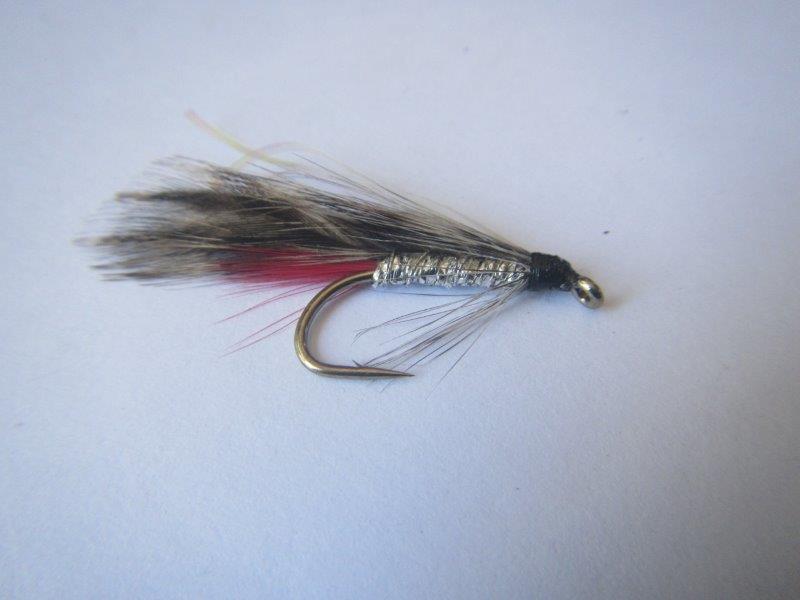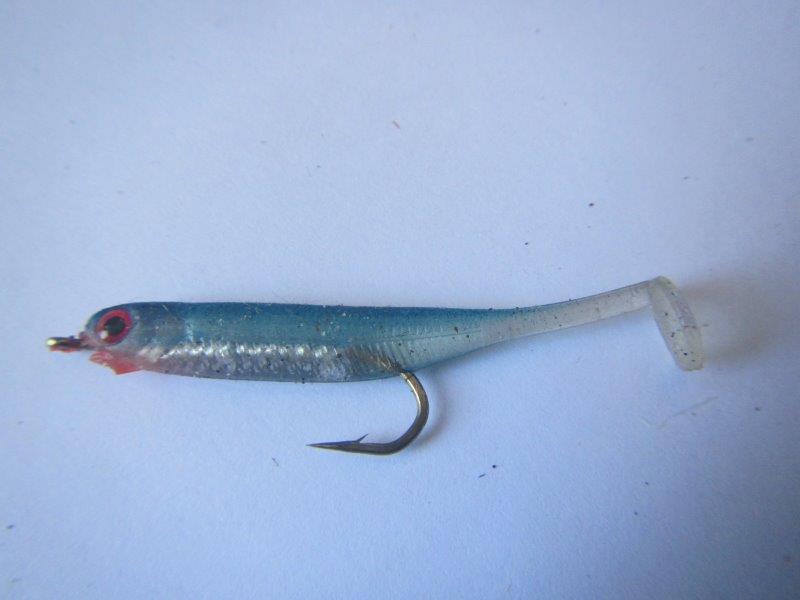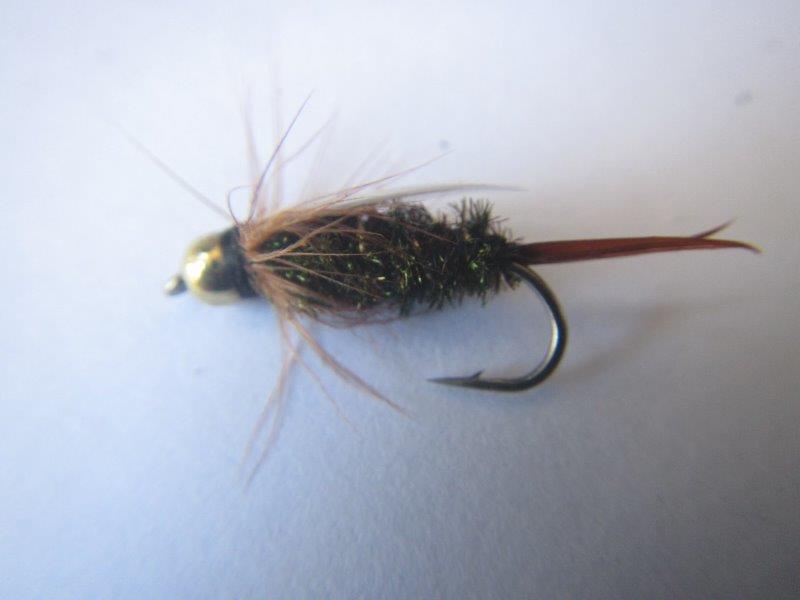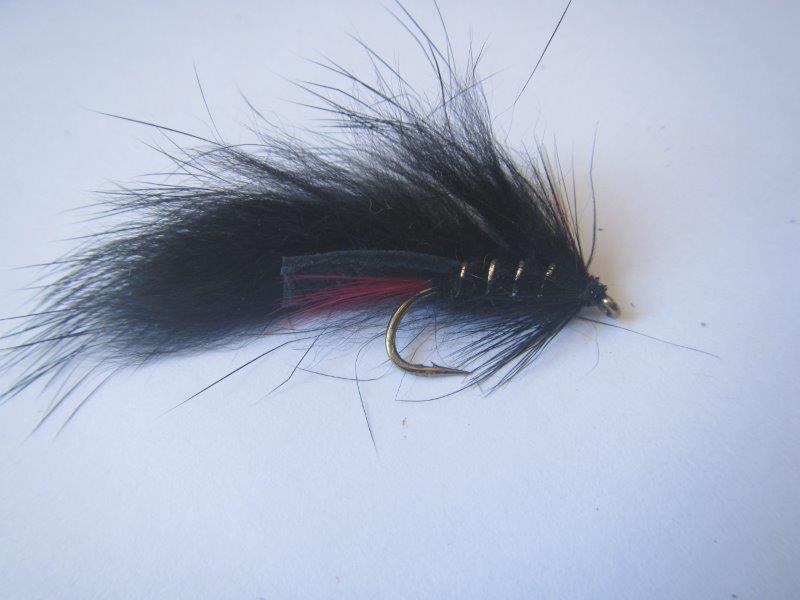 Temperatures
Summer
Lows ~ 10 degrees Celsius
Highs ~ 30 degrees Celsius.
Winter
Lows ~ 0 degrees Celsius
Highs ~ 18 degrees Celsius
Favourable, no snow.
Rods
Recommended line weight 5 and 6.
Waders
Wade wet or wear GoreTex for summer.
Neoprene or GoreTex for winter.